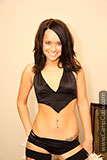 Boa In The Chair
Hmmm, it sure is fun to play with a nice, long... fluffy boa. But ya'll know what I really wanna' play with! I need me a nice hard cock, shoot.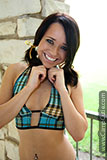 Schoolgirl
School was fun... had a couple of naughty things happen in the boyz restroom ;) But today, I'm Camp Cutie's naughty girl! I wanna' be a bad girl today.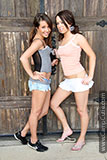 At The Vineyard
Ya'll think I'mma tease don't ya'll. Well, actions speak louder than words and I'mma give you some action today. Watch me lift my lil' ass and tell me how hard your cocks get, I wanna' know! It gets me so wet. Say hi to Presley, she's so PRETTY!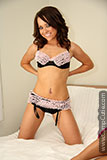 Scarlett's Interview
Surprise, surprise, surprise. Ya'll ever wanted to know what happened behind closed doors at Camp Cutie? Take a nice hard look at my photoset to see what happened in my first interview. I promise you won't be disappointed.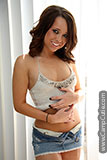 Scarlett's First Shoot
Hey ya'll. The name's Scarlett... Scarlett Kae baby! Lemme get a lil' naughty and ya'll boyz tell me how I look in my first shoot! WooHoo! If ya'll are nice, I let you touch my cuffs.